On 28th April 2014 at 19:30

Fuzhou

Station

, the famous super Star Mr Jiang Yuheng,

This evening was the most prominent concert because it was used 80pcs XMlite beam200.

to commemorate

the thirtieth anniversary of

his career.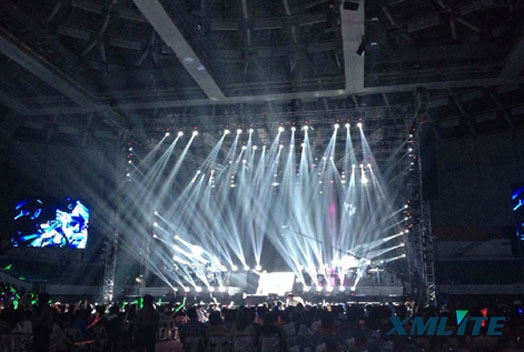 The most bright beam light which is work with the most delicate stage design, give most high atmosphere.
From this concert,more and more customer know XMLite beam lights' performance. we believe the customer will like the beam200 moving head as always.