Luofu Mountain
Luofu Mountain, located in Huizhou in Guangdong Province, is known as the greatest mountain in Lingnan area in south China. Consisting of Mt. Luo and Mt. Fu, it abounds with tourist attractions including 432 peaks, 980 waterfalls and springs, and 18 Taoist grotto-heavens. The highest point of the mountain is the Feiyun Peak in the Luo Mountain area at 4,252 feet (1,296 meters). It's said that on every mountain in the Mt. Luofu, there is a waterfall. Among hundreds of waterfalls, three are the best known. One is Baishuimen Waterfall, the biggest waterfall in Guangdong Province. Another two are Baishuili Waterfall and Huanglong Grotto Waterfall. Grotesque peaks and rocks, together with surging waterfalls and verdant trees, make the mountain an appealing destination.
Taoists consider Mount Luofu to be the seventh grotto-heaven, where immortals live and improve their theurgy. Ge Hong, who was a famous Taoist, alchemist, and medical expert in the East Jin Dynasty (317-420), once lived here in seclusion. Wandering in the tourism zone, one can find much architecture related to Taoism.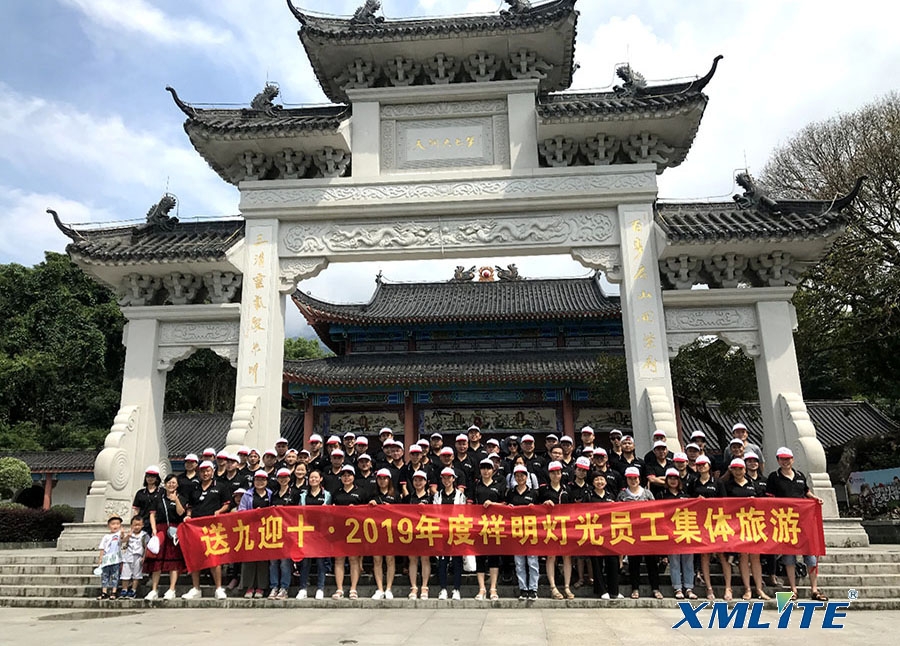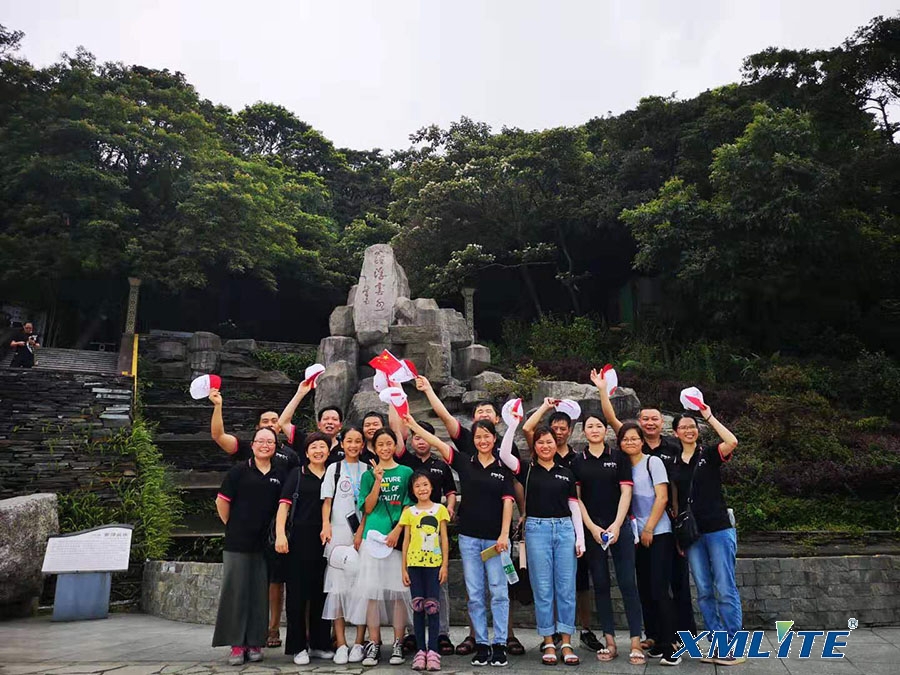 Red bay
Red bay is a bay in southern Guangdong, China and in the south of Shanwei City. There are crossing lakes, islands and bays and winding beaches in Red Bay. There are reef rocks of various shapes along the coastline that is 57 km long. People can view the beautiful coastal scenery and enjoy the unique subtropical seaside wind.
The happy time was always short. We returned to Guangzhou after this unforgettable trip to ended in a satisfactory way. We were impressed by the beautiful scenery and touched by the cohesion of the team. Deeply affected by the warmth of this big family, we were looking forward to our next trip.