The Shows "Songs from Yellow River" is a new project take out by Shanxi TV, cooperate with National Folk Literature & Art Development Center of Ministry of Culture. The show grow up by the support of National Folk Literature & Art Development Center, players and guests, become Chinese Folk Singers Territor. Looking for new generation of folk songs' successor from the show and effect on "Yellow River Singer Competition ". We learn fork stroy and customs from a relaxed atmosphere. In the show, 130 XMLITE Hot Beam 280w movng head light fixtures won praise form TV experts for its high intensity and strong beam effects, rich colours and pure color temperature.
Live show pictures as shown:
XMLITE's(One of the biggest supplier of China supplier) Hot Beam 280w Moving Head Light will be the most popular beam moving light. Certainly it will lead a new fashion in beam lights. The fixture is just come out for market in few months, its orders increase so repidly that osram source can't meet it need.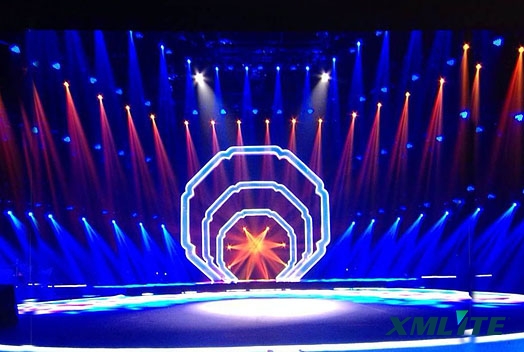 Somehow, the light source shortage delate our delivery time.Anyway, the problem will be solve soon.

XMLITE is the second factory in China who pasted the test of OSRAM HRI 280's temperature control. As it is known to all, the failure of temperature control will result in short life time of lamp.XMlite also is one of China biggest moving head light supplier