At the beginning of the meeting, Mr. Lince reviewed the history of exchanges with Mr. Antonio. The first meeting was on January 14, 2014. The two sides negotiated and reached a cooperation of 10,000 sets of HRI280. Since then, the two sides have maintained close communication and exchanges. Mr. Lince especially thanked Mr. Antonio for the special thank you video made for the 10th anniversary of XMLITE. He hoped that the two companies would continue to cooperate in depth.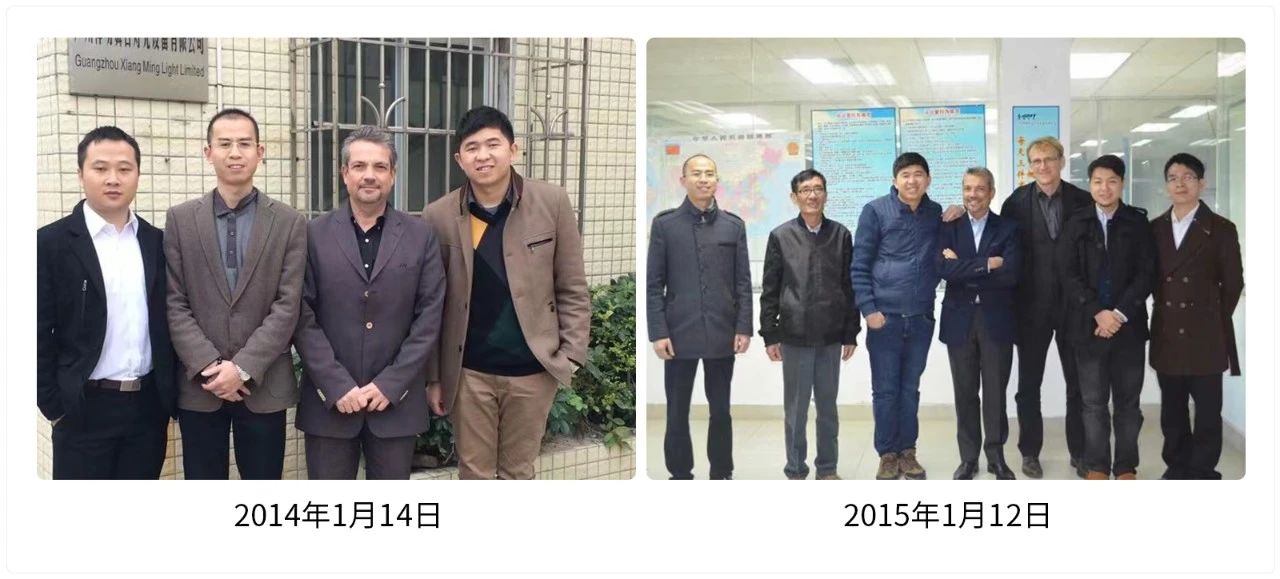 Immediately afterwards, Mr.Lince introduced the corporate culture of XMLITE (mission, vision, values), characteristic service system (3-year after-sales service, light source warranty, recycling policy, etc.) plan.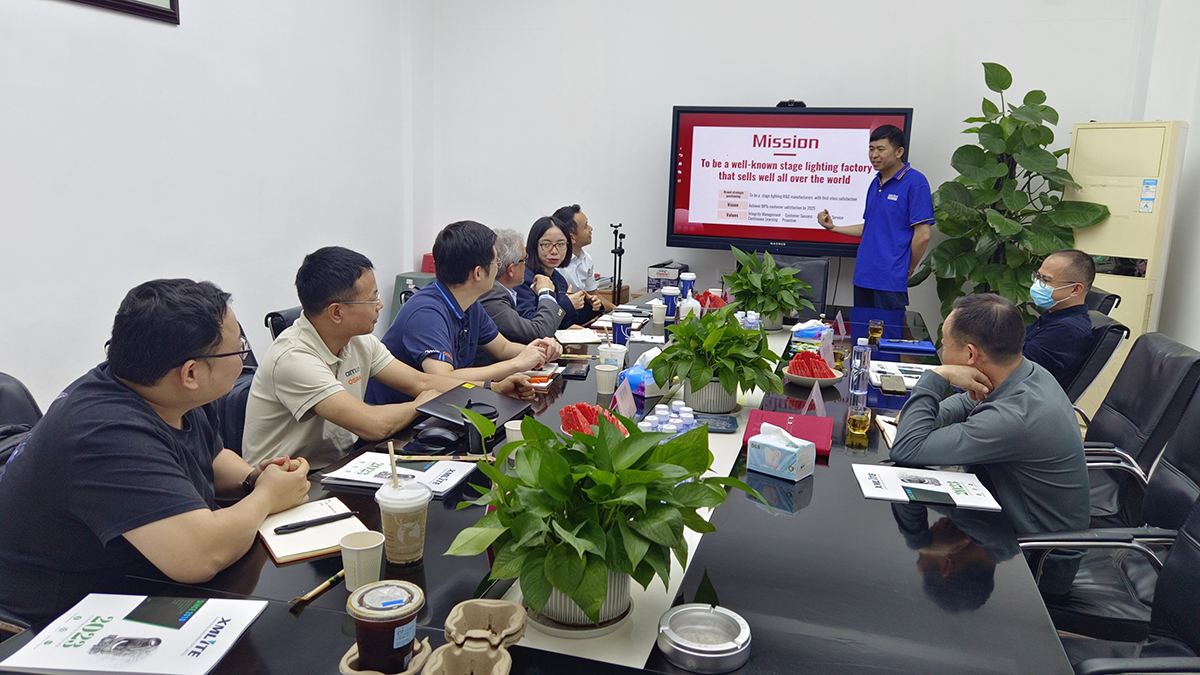 In his speech, Mr. Antonio first thanked XMLITE for his outstanding contribution to the promotion of HRI 420 products this year. Looking back on every meeting with Mr. Liang, I was deeply impressed, and I can feel Xiangming's continuous progress; Xiangming's team is stable, and the technical colleagues and business colleagues who participated in the negotiation 9 years ago are still working in the company, which means that Xiangming can retain people; Mr. Antonio also gave relevant suggestions to XMLITE according to the development trend of the market. He said that he would continue to support XMLITE.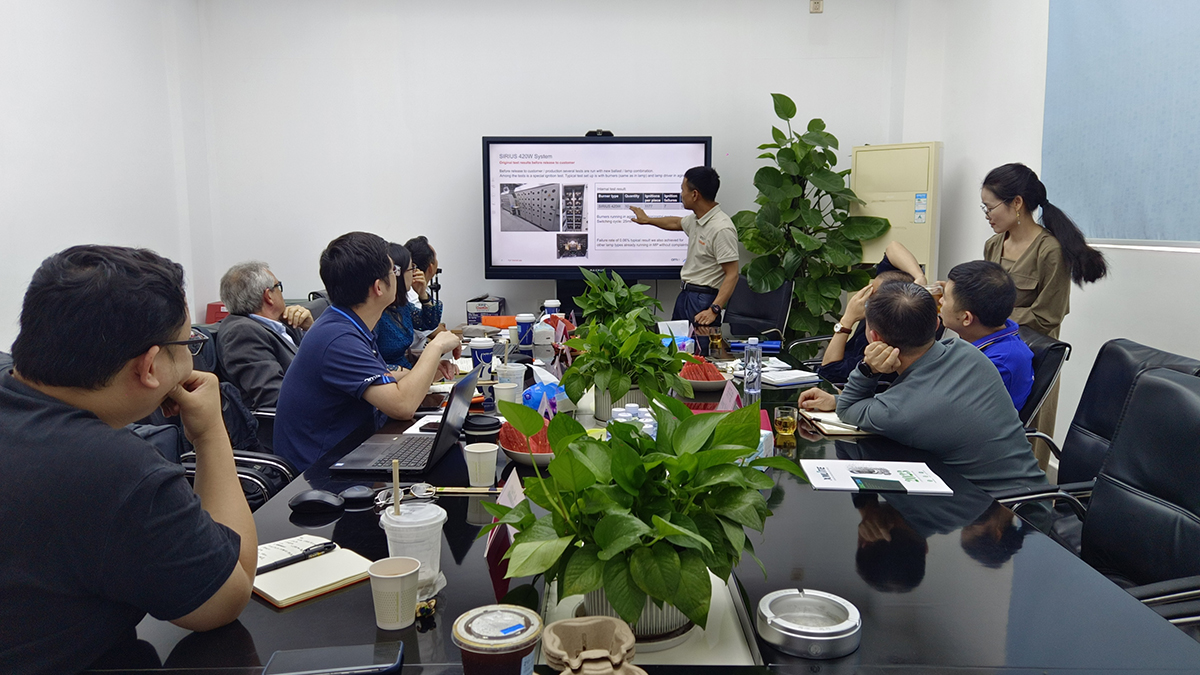 After the interaction, accompanied by Mr. Lince the guests visited XMLITE production line, laboratory, cultural wall and other places.